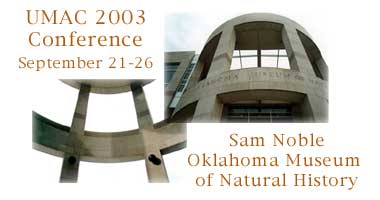 ---
The Spirit Crying for Meaning: University Network Support in Research Enterprise
Rhonda Davis, Education Officer, and Kirri Hill, Gallery Officer
Macquarie University Art Gallery
NSW 2109 Australia
r.davis@vc.mq.edu.au
khill@vc.mq.edu.au
Abstract
Central Street Live was an innovative research-based exhibition in a campus gallery that was made possible through linking the working principles that govern Macquarie University in its core areas of business, those being, Research, Teaching and Learning, and Community Outreach. These functions enabled the project to develop a creative approach to the research and presentation of the overall project. As a result the project allowed the State Art Gallery to identify and rectify a lacuna in their existing collection of Australian Art. This paper presents the development phases of a research-based exhibition. It shows that a University environment was necessary in order to complete and implement this research.
Text
I'm the education officer in Macquarie University's Art Gallery in Sydney. Our Gallery, like the University itself, pursues the three inter-related academic roles of research, teaching and learning, and community outreach. My role requires me to participate in all three.
Kirri Hill, the Gallery Officer, and I have both been encouraged as part of our personal development to conceive, research, curate and mount particular exhibitions. The experience on which I've based this paper was my decision to research and curate a show featuring the often-neglected, radical artists of the short-lived Central Street Gallery, which briefly operated in Sydney in the late 1960s.
In my presentation I will first briefly outline the project, and its significance in terms of Australian art history. Secondly, I will reflect on a number of its relevant contexts. My third section will address community outreach.
While I don't have time to go into it further, I should also mention, at least in passing, the exhibition's role in drawing in a third and very relevant community group, that is, the art critics and writers. This has added to the perceived legitimacy of our still-young Gallery in the eyes of the dominant arts community. It has also provided valuable free marketing, and exposure of the Gallery, both in the general media and in specialized arts vehicles, including a prominent article in the latest issue of the prestigious journal, Art and Australia.
The Project and Its Significance in Australian Art History
Turning now to the project, the art commentator Lansell observed in 1967 in response to Central Street: "'Hard-edge' paintings add nothing to the history of Australian art."
This dismissive conjecture was supported by the death of hardedge art in state museums. One is further stunned by the lack of any attempt to analyse the relationship of Australian art to the corresponding international tradition. Isolation and provincialism in our major art institutions excluded us from an international dialogue.
I was determined to resuscitate the latter days of Australia modernism, which, I believed, ironically set the immediate direction and pace for the next generation. In the postmodern environment many of the art practices of late modernism have been dismissed; but I think now's the time to re-invest our research into these areas. I sometimes think that the blockbusters so beloved of under-funded public galleries have impeded the pursuit of research areas, which leaves a specific role for UMAC to play.
My purpose was to give a voice to that period in the late 1960s that we now associate with the Central Street Gallery. Working with an objective stance outside the state institutions, I was able to delve into this period without constraint. Macquarie was the ideal place: the culture and related network of support fostered this undertaking.
The artists concerned traveled not only to the European Continent but also to America. From these sojourns they gathered up the ideas and momentum that eventually brought about radical changes in Australia. These ideas produced a venue (in Central Street Gallery) and an art form that combined European, English and American experimentation in painting. Australia's own brand of hardedge painting emerged. Instead of using a dependency theory - perceiving the center from the periphery - the movement is best understood as hybridization.
My own view is that major Australian art institutions should work across departments to bring together the international with the national. This would reveal relationships and ideas, leading to a re-assessment of international discourse, which will undoubtedly provide fresh insights into Australia's cultural history.
Central Street's existence thus had a major impact on the whole question of national identity. Their beliefs, practices and philosophies sought to turn Australia's colonial past on its end, and generally "stirred the possum".
The Contextual Basis of this Research
The exhibition and related research relate to a particular context, a short period of time in a particular place. Central Street opened in April 1966, in Sydney, in a most unlikely area for a gallery. Instead of an up market location amongst the boutique galleries of the day, it established its reputation as avant-garde in a scruffy and dingy first-floor warehouse reached by a steep and narrow flight of stairs. Yet the location was alive. The Central Street artists were anti-establishment, young and extremely cool. Just outside their doors the toughness and radicalism of the anti-Vietnam protests were making their presence felt. Embattlements with protestors and police became an everyday occurrence within this dark lane and the gallery itself became like an ambulance centre for the protestors. These events and the gallery's international exhibition program, Central Street became linked with Sydney's counter cultural movement, communism and the underground. There's an interesting parallel here because in fact, one of the directors in an interview in 2002 stated that when they opened Central Street it was like going to war.
In terms of institutional context, the major public art museums have ignored this period for several reasons. The two in which one would have expected to see an exhibition such as Central Street Live in its home city of Sydney are the Art Gallery of New South Wales and the Museum of Contemporary Art. The former, as I see it, remains frustratingly colonialist. At the time in the 1960s, the nature of Central Street challenged the existing power bases. Its vision was multi-lateral rather than a singular one implied by a nationalist agenda. Indeed, the paintings that came out of Central Street were not about a subject or meaning in the literal sense; rather the Central Street approach implied philosophical discussions, debate and a context to work within. The establishment found that offensive and as McGillick said, they found Central Street "too severe; too academic; too imitative and altogether too much."
The failure of such art museums to engage with the questions raised by Central Street continues to this day. Their resources are often devoted to their existing collections, with Central Street comprising a serious gap in their holdings. Again, Central Street has been associated with sexism and hard-core attitudes, which are not for the faint-hearted. Many of the curators have stayed clear of the artists involved, categorizing them as 'difficult'.
It is one of the most satisfying outcomes for me that the serious critical attention which the exhibitions at Penrith and Macquarie have attracted has played a role in the decision by the Art Gallery of New South Wales to purchase a work by Tony McGillick exhibited in Central Street Live. (It's great went the centre comes to the periphery).
Now let me turn to the University context, which in this case was highly appropriate in terms of both historical and contemporary perspectives. Like Central Street Gallery itself, Macquarie was born in the 1960s - and could not have emerged in the way it did in any other era. It was specifically established as a radical and innovative experiment, consciously different from the older Australian universities. Along with other 1960s universities emerging around the world it nurtured this inter-disciplinary ethos, the history of bringing together areas of study previously perceived as unrelated, and the willingness to challenge conventional wisdom comprising a sympathetic environment for my own views to undergo transformation.
Working in a creative and non-threatening environment sustains your passion in your chosen area of research for it becomes a reference point of how we make certain decisions and engage in wider society. At the end of the exhibition I was encouraged in my sense that it was only the beginning.
That brings me to the personal context. The project initially began as a post graduate research paper, but the conceptual gestation spanned a much longer period, and with a life threatening illness in between, I pushed myself into this project for reasons I cannot easily identify: at the moment I'm still thinking that process through. I was fortunate that the timing was right for me: I had gained the confidence and experience from working under the mentorship of Professor Di Yerbury, the University's Vice Chancellor and Director of the Gallery.
The research was also about group participation, commitment, and complete immersion. Discussions between colleagues and the sharing of ideas and opinions became an invaluable resource. The friendship and support of many colleagues helped, but in particular Kirri Hill whom was always there when the unraveling began.
Engagement with New Communities
Let me turn now to community outreach. In UMAC, we may have a tendency to think of engagement with our community stakeholders as emanating as an end-result out of our exhibitions. In Central Street Live, my engagement with the artists in the prior process of research and curating brought some of the surviving ones into meaningful relationships with the Art Gallery. Not only did they participate in interviews, but several also helped me track down paintings for the exhibition or generously loaned works retained in their own collections. Many came to the openings, particularly at Macquarie where the 'sixties' atmosphere was intensified by a disc jockey playing the music of that period. A number of them followed up with artists' talks, some of which we have videotaped for future audiences. We have even had generous donations to the University of some of the works. For myself, I have developed close friendships with some of the artists.
I can mention only two artists by name in the time available: one, Tony McGillick, sadly died far too young; the other, Vernon Treweeke has had a new lease of creative life as a result of Central Street Live.
The acceptance of new material as evidence in Historiography allowed this project to develop through a range of materials such as letters, photographs, and oral history.
Tony McGillick's letters from this period were a significant find and with a lot of sleepless nights I began to understand McGillick's spirit, which re-directed the whole focus of the research. His strong political awareness and his left wing politics was closely linked to the way he first established Central Street with the intention of inciting action against the establishment. My catalogue essay was based upon the letters revealing McGillick as a political cult figure of the 1960s, a previously unrecognized status.
Through careful reading of the letters and conversations with those who knew him, his character emerged. His charisma attracted many followers who constantly spoke of his energy and generosity. My research is ongoing, and I will take the opportunity while in the US to visit New York to follow McGillick's tracks when he made his life-changing visits to the MOMA and Leo Castelli Galleries in 1965.
The second artist I want to highlight, though very briefly, is Vernon Treweeke. Long neglected, this father of Australian psychadelia finally re-surfaced through the Central Street project. We displayed his three-dimensional works as they did in Central Street in a small dark room with Indian music, and provided our visitors with 3D glasses to enhance the experience. The project has had a lasting effect: a survey exhibition devoted to Vernon Treweeke was staged at the Penrith regional gallery and received significant television media coverage.
This brings me to the audiences who engaged with the exhibition. This show attracted a young contingency that was intrigued by the protest era, and in particular by Treweeke's three-dimensional psychedelic works.
The title of this paper 'the spirit crying for meaning' comes from a Led Zeppelin song, a favorite band of Elizabeth McGillick. Through my work on Central Street, the spirit holds strength and the meaning is just around the corner, not far from reach.
Acknowledgements
I would like to thank my colleagues at Macquarie University, in particular, Professor Di Yerbury for her ongoing support for this project and editorial assistance with this paper. Also, thanks to Leonard Janiszewski for his assistance with the project. I would also like to thank the artists who were Central Street.
---
© 2003 Rhonda Davis & Kirri Hill