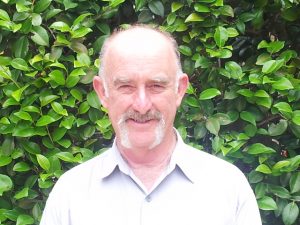 UMAC Board Elections 2019-2022
Candidate for: Vice-Chair
Andrew Simpson

Museum of Ancient Cultures, Macquarie University, Australia
ICOM No. 38944
andrew.simpson@mq.edu.au
Nominators: Marta C. Lourenço (Portugal), Dominick Verschelde (Belgium)
Biographical note
2014-present: Paid and voluntary project work in higher education, heritage, museums and galleries.
2007-2014: Senior Lecturer and Director, Museum Studies program, Division of Environmental and Life Sciences (2007), Department of Environment and Geography, Faculty of Science, Macquarie University (2008-2014).
2005-2007: Lecturer, Museum Studies program, Division of Environmental and Life Sciences. Link to CV.
Qualifications for the position
I have worked in and with university museums for most of my professional life either as a curator, educational developer or collection manager. I have worked in higher education as a professional staff member with both science and art collections. I have worked on projects to develop institutional level policy for museums and collections at a number of Australian universities and continue to do so in a consultancy capacity since retiring from full time work. I introduced Australia's first undergraduate Museum Studies program at Macquarie University and developed a specialized academic research interest in university museums.
My academic qualifications were originally a PhD in science, but because of professional interests in the museums and collections of higher education, I successfully undertook a Postgraduate Certificate in Higher Education Leadership and Management specifically to better understand the relationships and dynamics between universities and their museums and material collections.
I was an Ordinary Member of the UMAC Board from 2016-2019 and took on responsibility for the University Museums and Collections Journal seeking to develop it from a set of conference proceedings to a recognized and indexed academic publication, this revision is currently underway. I seek to bring my prior experiences and extensive higher education and museum networks to benefit the work of UMAC from 2019-2022.
Main goals of candidacy
I believe that UMAC has much potential to grow its membership, particularly in Asia. Over the last few years we have seen the development of a University Museums Training Week partnership in China, plus a new agreement for the translation of UMACJ into Chinese. The forthcoming meetings in Kyoto 2019 and Sydney in 2020 give us an opportunity to continue grow membership in this area and I seek to be involved in this process through the VP position from 2019-2022.
I am keen to continue the work commenced by the current Board on the revision of UMACJ. We have established a greatly expanded editorial board who are acting as an advisory group for the changes to the journal, we have revised the scope of the journal, and are now investigating different models for the journal with a view to having it registered and recognized by various academic publication indexing services.
There are also opportunities for the new Board to foster university museum research. We have already seen a partnership with ICTOP, Universeum and AAMG that will produce new insights into the training needs of university museum and collection staff. I believe there are many other areas of research that could be collaboratively developed through partnerships with a range of higher education groups. There are many associations of universities, or global university organisations that would benefit through a partnership with UMAC investigating issues of mutual concern through research.
I am keen to make a contribution towards UMAC's communications strategy through new platforms and technologies. The UMAC App has the potential to greatly raise awareness of university museums and collections globally. I will support the Board to promote these new developments widely throughout the global higher education community.