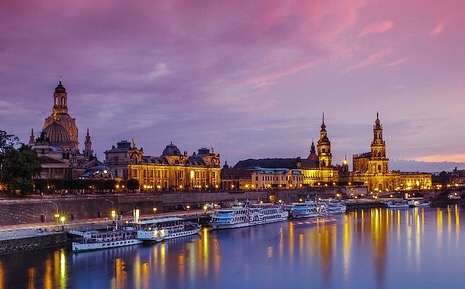 UMAC 20th Annual Conference | Joint Meeting with Universeum
UMAC-UNIVERSEUM 2021
Technische Universität Dresden (TUD), Germany

31 August-5 September 2021
Founded in 1828, the TUD is now one the largest Technical Universities in Germany, comprising 34,000 students. Since 2012, the TUD is one of the eleven 'Universities of Excellence' in Germany.
The host of UMAC-Universeum 2021 will be the Kustodie, the Office for Academic Heritage, Scientific and Art Collections, responsible for the preservation and access of the 40 scientific, technical and natural sciences collections and archives, as well as over 4,500 works of art and art on campus.
Explore some of TUD's collections in UMAC World Database of University Museums and Collections.
The theme of UMAC-Universeum 2021 is NEW POTENTIALS, NEW CHALLENGES FOR UNIVERSITY COLLECTIONS IN RESEARCH AND TEACHING.
Local Organising Committee: Kirsten Vincenz, Jörg Zaun.
UMAC-Universeum 2021 website
---