UMAC 2022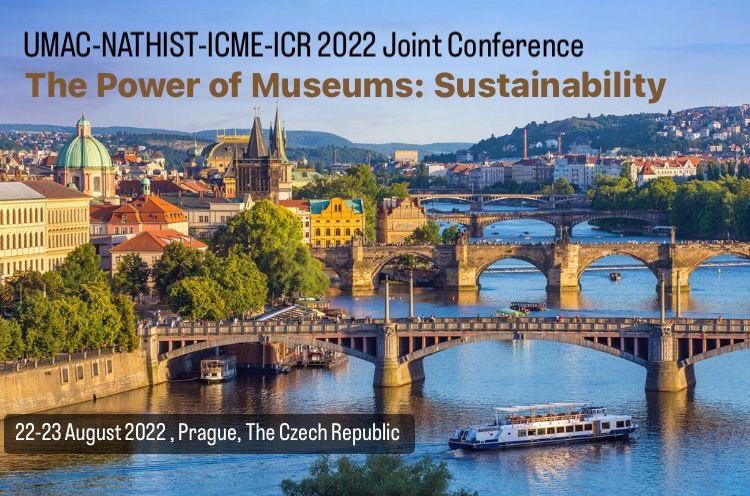 The Power of Museums 
20-28 August 2022, Prague, Czechia

26th ICOM General Conference
For the first time ever, four important committees of ICOM join efforts in Prague to organise a super conference encompassing university museums and collections (UMAC), natural history museums ( NATHIST), museums and collections of ethnography ( ICME) and regional museums ( ICR). The theme of the joint conference will be 'THE POWER OF MUSEUMS: SUSTAINABILITY'.
This will be a hybrid conference, aligned with ICOM 2022. Registrations, fees, accommodation and general information is provided at the ICOM 2022 website.
General Information on ICOM 2022 Prague
Dates and preliminary programs
UMAC will award a number of grants — see if you are eligible.
UMAC Posters (soon)
Committees
Organising Committee: Dorit Wolenitz (Israel, Chair NATHIST), Irena Žmuc (Slovenia, Chair ICR), Marta Lourenço (Portugal, Chair UMAC), Ralf Čeplak Mencin (Slovenia, ICME).
Program Committee: Andrew Simpson (Australia, UMAC), Christel Schollaardt (The Netherlands, NATHIST), Dorit Wolenitz (Israel, NATHIST), Fiona R. Cameron (Australia, ICME), Huang Lei (China, ICR), Irena Žmuc (Slovenia, ICR), Marta Lourenço (Portugal, UMAC), Peter Ride (UK, ICME), Phaedra Fang (Taiwan, NATHIST), Ralf Čeplak Mencin (Slovenia, ICME).
UMAC LOC Chairs (Off-Site): Nathalie Nyst (ULB, Belgium), Martina Galetová (

Hrdliček Museum, Charles University of Prague)
Acknowledgements
UMAC is deeply grateful to Charles University: its museums, collections, botanic gardens, researchers, professors and staff,  involved in the organisation of our UMAC OFF-SITE Meeting. A special thanks to Martina Galetová, our LOC Chair and main contact at the Faculty of Sciences.

UMAC 2021

UMAC-UNIVERSEUM 2021
New Opportunities & New Challenges in Times of COVID-19
1-3 September 2021
Online Joint Meeting of UMAC and Universeum
The first ever joint meeting of UMAC and  Universeum, the European Academic Heritage Network, took place September 1-3, 2021. It was the 20thAnnual Conference of UMAC and the 22nd Annual Meeting of Universeum. The conference was conducted entirely online.
Registered participants: 458.
Program-at-a-glance • UMAC-Universeum 2021 Program (Final Version 31 August 2021)
Conference • Register online (registrations closed)
Workshops (registrations closed)
Call for Proposals (closed)
Guidelines for Participants, Speakers, Chairs
Book of Abstracts (UMACJ Vol. 13, No. 1)
Organising and Program Committees
---
UMAC 2020
University of Sydney, Australia.
Postponed to 2023 due to the coronavirus pandemic.
UMAC 2019
University Museums and Collections as Cultural Hubs: The Future of Tradition
1-7 September 2019, Kyoto, Japan

Integrated in the 25th ICOM General Conference

175 participants

Conference Chairs: Akiko Fukuno, Hiroshi Minami

Program
Guidelines for speakers, instructions for posters, maps and locations, etc.
UMAC 2018 (with the Association of Academic Museums and Galleries, AAMG-USA)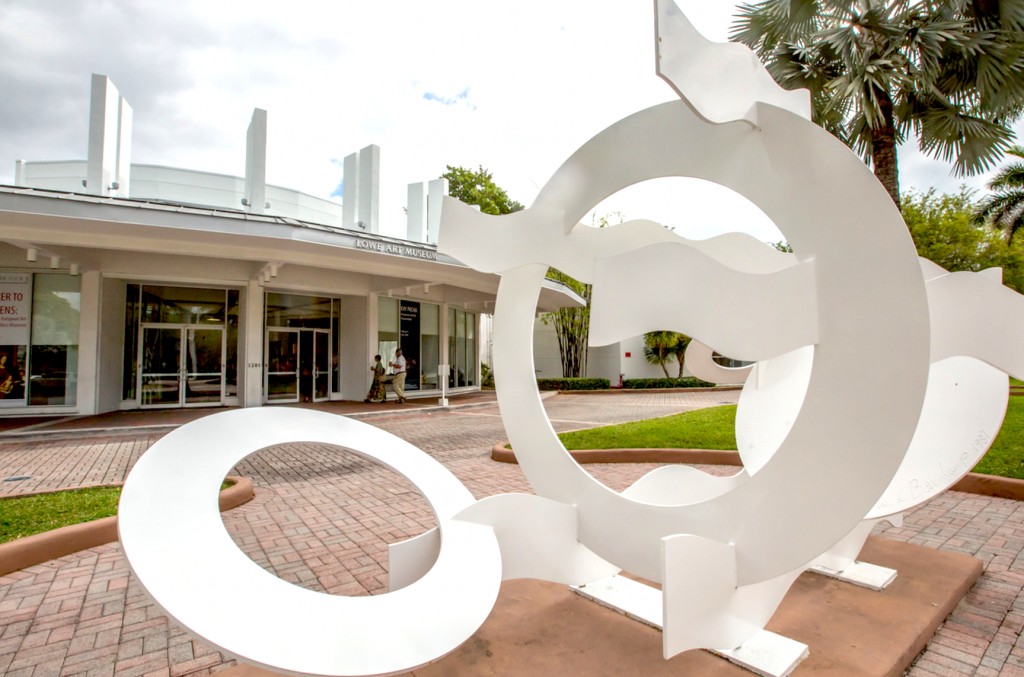 Supported by:

UMAC 2017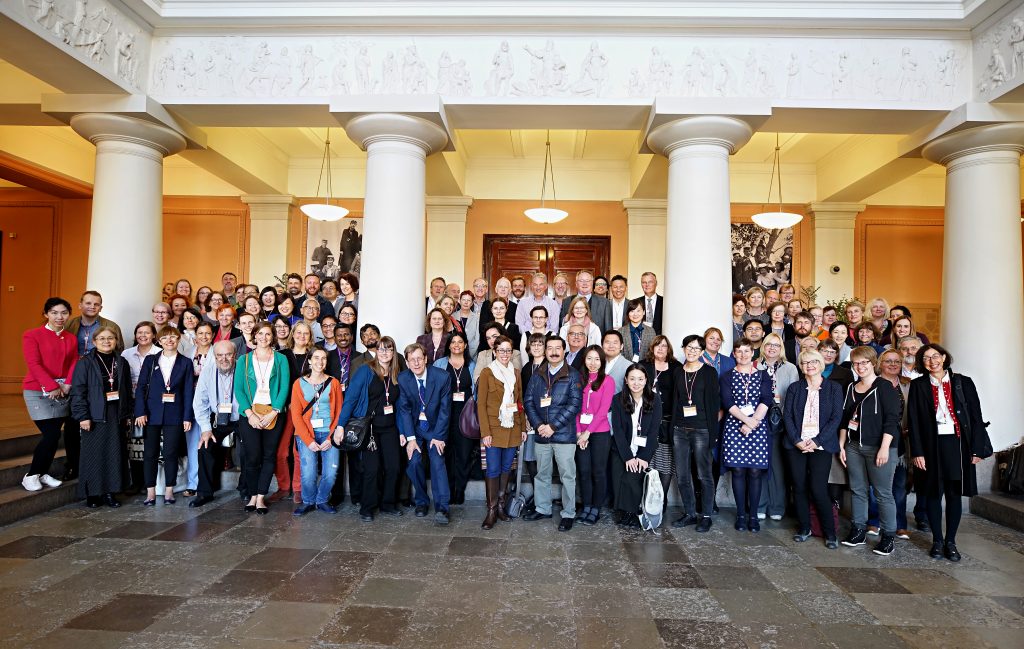 UMAC 2016
University Museums, Collections and Cultural Landscapes
Milan, Italy (24th ICOM General Conference)
3-9 July, 2016

Sub-theme UMAC: University museums, collections and cultural landscapes

Conference Chair: Sofia Talas

Annual General Meeting:
Agenda, Annual Report and Minutes
  UMAC 2015
Rethinking University Museums: Bridging Theory and Practice
University of Santo Tomas, Manila, Philippines
11-14 May, 2015

Annual General Meeting:
Agenda, Annual Report and Minutes
UMAC 2014
Squaring the Circle? Research, Museums, Public (joint conference with ICOM-CECA)
Library of Alexandria, Egypt
9-14 October, 2014

Annual General Meeting:
Agenda, Annual Report and Minutes
UMAC 2013
Museums (Memory + Creativity = Social Change)
Rio de Janeiro, Brazil (23rd ICOM General Conference)
10-17 August, 2013

Annual General Meeting:

Agenda, Annual Report and Minutes
UMAC 2012
Encountering Limits: The University Museum
National University of Singapore Museum
10-12 October 2012

Annual General Meeting:
Agenda, Annual Report and Minutes
UMAC 2011
University Museums and Collections | University History and Identity

National Museum of Natural History and Science, University of Lisbon
21-25 September 2011

Conference Chair: Marta C. Lourenço

Annual General Meeting:
Agenda, Annual Report and Minutes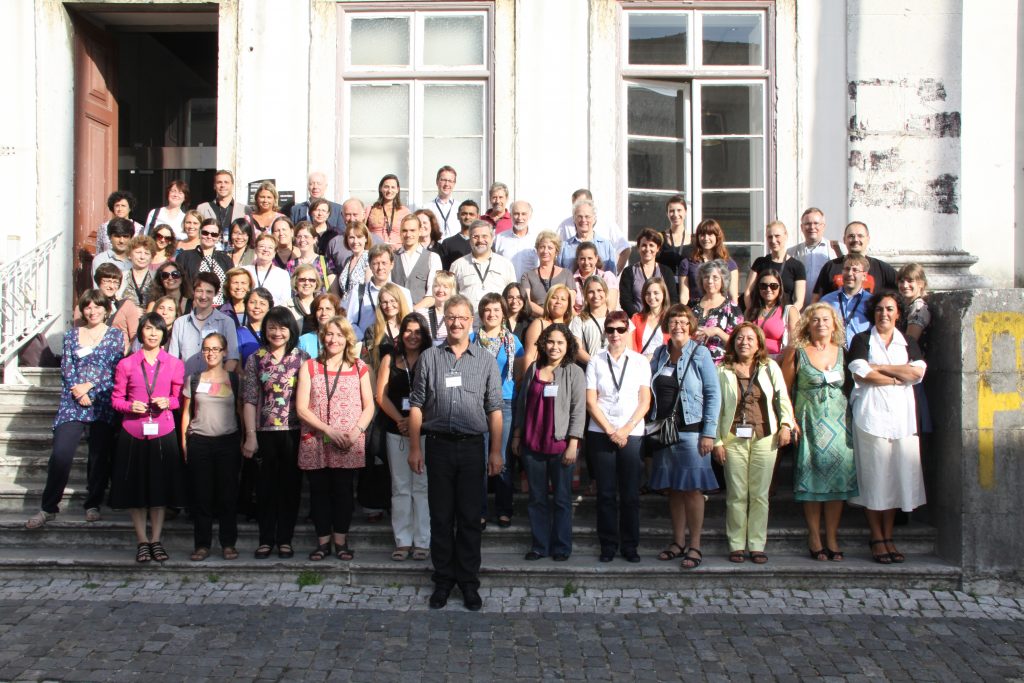 UMAC 2010
Museums for Social Harmony

Shanghai, China (22nd ICOM General Conference) (Joint Conference with ICOM-CIPEG)
7-12 November 2010

Sub-theme UMAC: University Museums and Collections as Recorders of Cultural and Natural Communities Worldwide

Annual General Meeting:
Agenda, Annual Report and Minutes
 UMAC 2009
Putting University Collections to Work in Teaching and Research
University of California, Berkeley, USA

7-13 September 2009

Annual General Meeting:
Agenda, Annual Report and Minutes
UMAC 2008
University Museums and the Community
University of Manchester, UK

16-20 September 2008

Conference Chair: Nick Merriman

Annual General Meeting:
Agenda, Annual Report and Minutes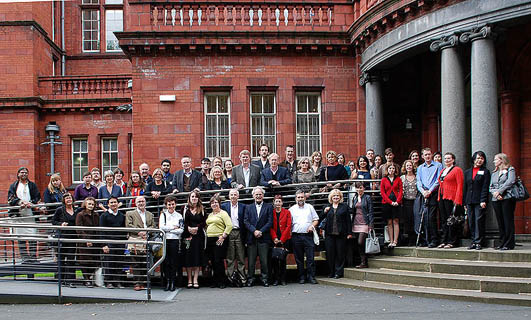 UMAC 2007
Museums and Universal Heritage
Vienna, Austria (21st ICOM General Conference)

19-24 August 2007

Sub theme UMAC: Universities in Transition – Responsibilities for Heritage

Conference Chair: Monika Knofler

Annual General Meeting:
Agenda, Annual Report and Minutes
UMAC 2006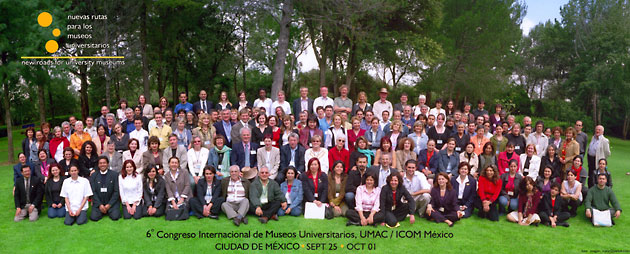 UMAC 2005
Communicating University Museums: Awareness and Action, University Museums Today

Gustavianum, Uppsala University, Sweden

25 September-1 October 2005

Conference Chair: Ing-Marie Munktell

Annual General Meeting:

Annual Report  and Minutes
UMAC 2004
Museums and Intangible Heritage

Seoul, Korea (20th ICOM General Conference)

2-8 October 2004

Sub theme UMAC: Traditional Culture and Intangible Heritage in University Museums

Annual General Meeting:
Annual Report
UMAC 2003
Engaging the Community

Sam Noble Museum of Natural History, University of Oklahoma, USA

21-26 September 2003

Conference Chair: Peter B. Tirrell

Annual General Meeting:
Annual Report and Minutes
UMAC 2002
Exposing and Exploiting the Distinct Character of University Museums and Collections

Sydney & Canberra, Australia

29 September-3 October 2002

Conference Chair: Peter Stanbury

Annual General Meeting:
Annual Report
UMAC 2001 (Founding Conference)
Managing Change: Museums facing Economic and Social Challenges

Barcelona, Spain (19th ICOM General Conference)

2-4 July 2001

Program • Selected papers online

Sub theme UMAC: Intensifying Support for and Increasing Audiences in University Museums and Collections

Local Contact: Francesc Uribe

Annual General Meeting:
UMAC Constitution