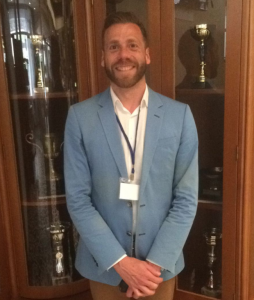 UMAC is delighted that UMAC member Sébastien Soubiran, from the Jardin des Sciences/University of Strasbourg (France), was elected President of UNIVERSEUM, the European University Heritage Network, on 10 June 2017.
UMAC wishes Sébastien the best promoting European university heritage in Europe and beyond. We are looking forward to even more collaborations with him and the newly-elected UNIVERSEUM Board.
We also profit to thank Sofia Talas, the former UNIVERSEUM President – also a UMAC member – her precious contribution to university museums and collections and to UMAC. The organisation of the last UMAC Annual Conference in Milan would have not been possible without her.
UMAC wishes both the best of successes!!!