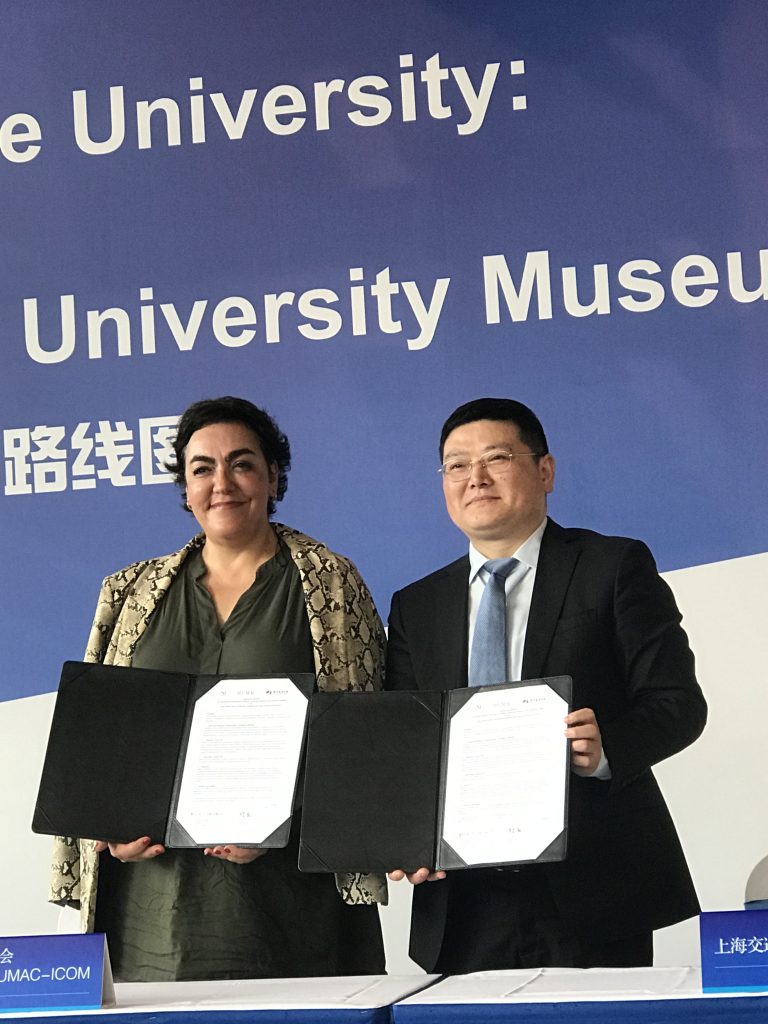 Today, UMAC and the Qian Xuesen Library and Museum of Shanghai Jiao Tong University, have publicly agreed to take their partnership to a more substantial level.
Here are some of the changes:
UMTWS (University Museum Training Weeks Shanghai) will be more directed to the needs and aspirations of university museum professionals.
There will be internships in overseas university museums for Chinese university museum professionals.
A high profile event, called the SJTU Directors' Forum, will bring together university museum directors, higher education senior administrators and stakeholders from the museum and culture sectors, to discuss strategic issues related to universities, museums, heritage and culture.
The creation of a Research Centre for University Museums and Collections at SJTU.
The agreement was made after the opening session of the UMTWS 2019, and counted with the presence of An Laishun, Vice-President of ICOM; Guan Qiang, Vice-President of the National Cultural Heritage of China; and Hu Hao, Member of the SJTU University Council, among others.