ICOM is revising the museum definition dating from 2007. UMAC invites the global community of university museums and collections to participate in the ICOM consultation.
A summary of what is happening
In 2019, the ICOM Extraordinary General Assembly held in Kyoto approved to postpone the vote on a new museum definition, deciding to enter into a process of consultation and improved cooperation between committees. Since then, committees around the world have led activities of consultation with their members. In December 2019, the Executive Board decided to expand the MDPP to include over 20 members, incorporating figures who represent varying opinions on the matter. In February 2020, with the committee renamed MDPP2 to reflect the change, members entered into a phase of establishing a new methodology for proposing a museum definition for the 21st Century. This process has had to take into consideration the specificities of different regions and specializations represented by the many ICOM committees, regional alliances and affiliated organizations. Continue reading from the ICOM Advisory Council Report.
The new methodology was presented by ICOM Define at the webinar "Defining the museum in times of change: a way forward" (10 December 2020). If you missed it, click on the image below.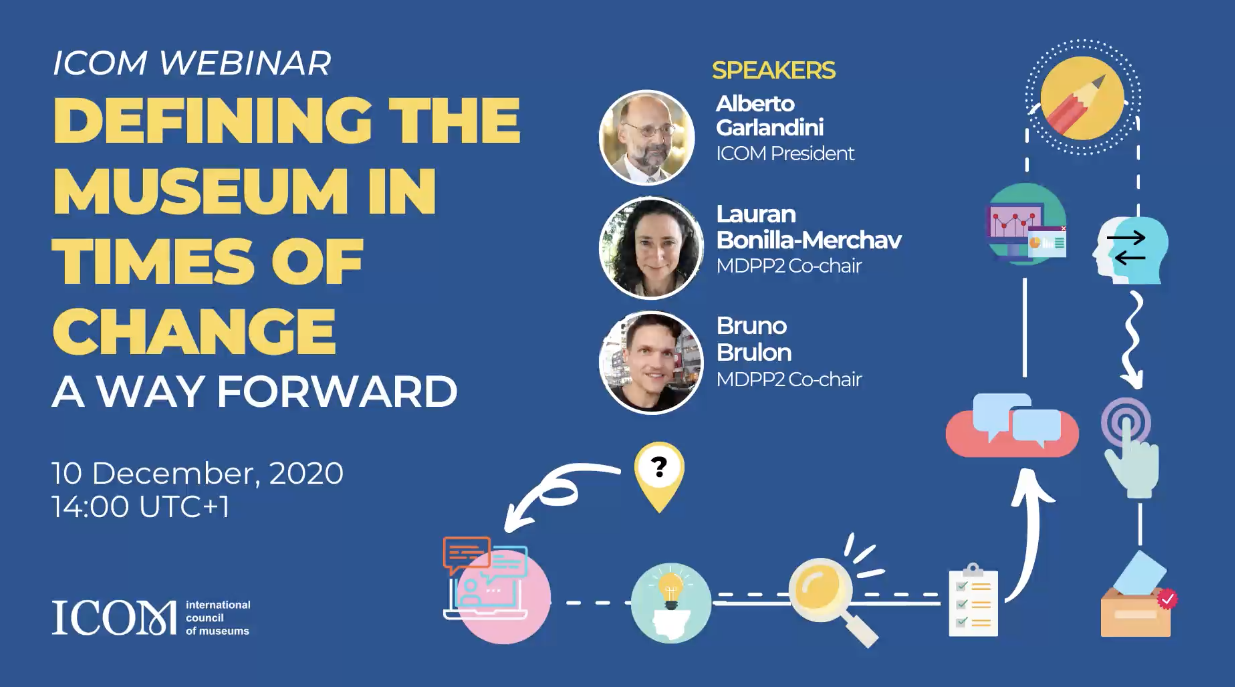 Participate in the consultation
UMAC invites the global university museum community (members and non-members) to participate in the public consultation.
Please fill out the brief survey here BEFORE 14 March, 2021.
References
'The future of tradition in museology', ICOFOM Study Series, 48 (1), 2020
'Defining the museum: Challenges and compromises in the 21st century', ICOFOM Study Series, 48 (2), 2020
Marta C. Lourenço, UMAC Chair: Defining the UNIVERSITY MUSEUM today: Between ICOM and the 'third mission', Speech 8 May 2019.