UMAC AWARD 2021
The winner of the UMAC Award 2021 was announced 3 September 2021, during the UMAC annual conference. It's Aarhus University (Denmark), with Harvard University (USA) and Tel Aviv University (Israel) in second place.
Aarhus University, Denmark
Science Museums
Exhibition 'Profession and Passion: A Life in Science'

Research is invisible and often outcome-focused. The exhibition "Profession and passion. A Life in Science" at the Steno Museum, Science Museums of Aarhus University, explores four core themes for the research community: curiosity, experiments, collaboration and the quest for recognition. After working closely with five male and three female scientists, the museum shows their authentic workstations, routines and reflections on life as a university researcher. One key object is the entire office of Nobel laureate Jens Christian Skou, complete with 40 years of experimental results kept in 400 ring binders. Guests are invited to engage by sharing personal experiences of recognition and opinions on dilemmas involving society and science.
Profession and Passion website
Science Museerne website
---
UMAC AWARD 2021 — SECOND PLACE
Tel Aviv University, ISRAEL
The Genia Schreiber Art Gallery
Exhibition 'Plan(e)t: Plants Think, Think Plants'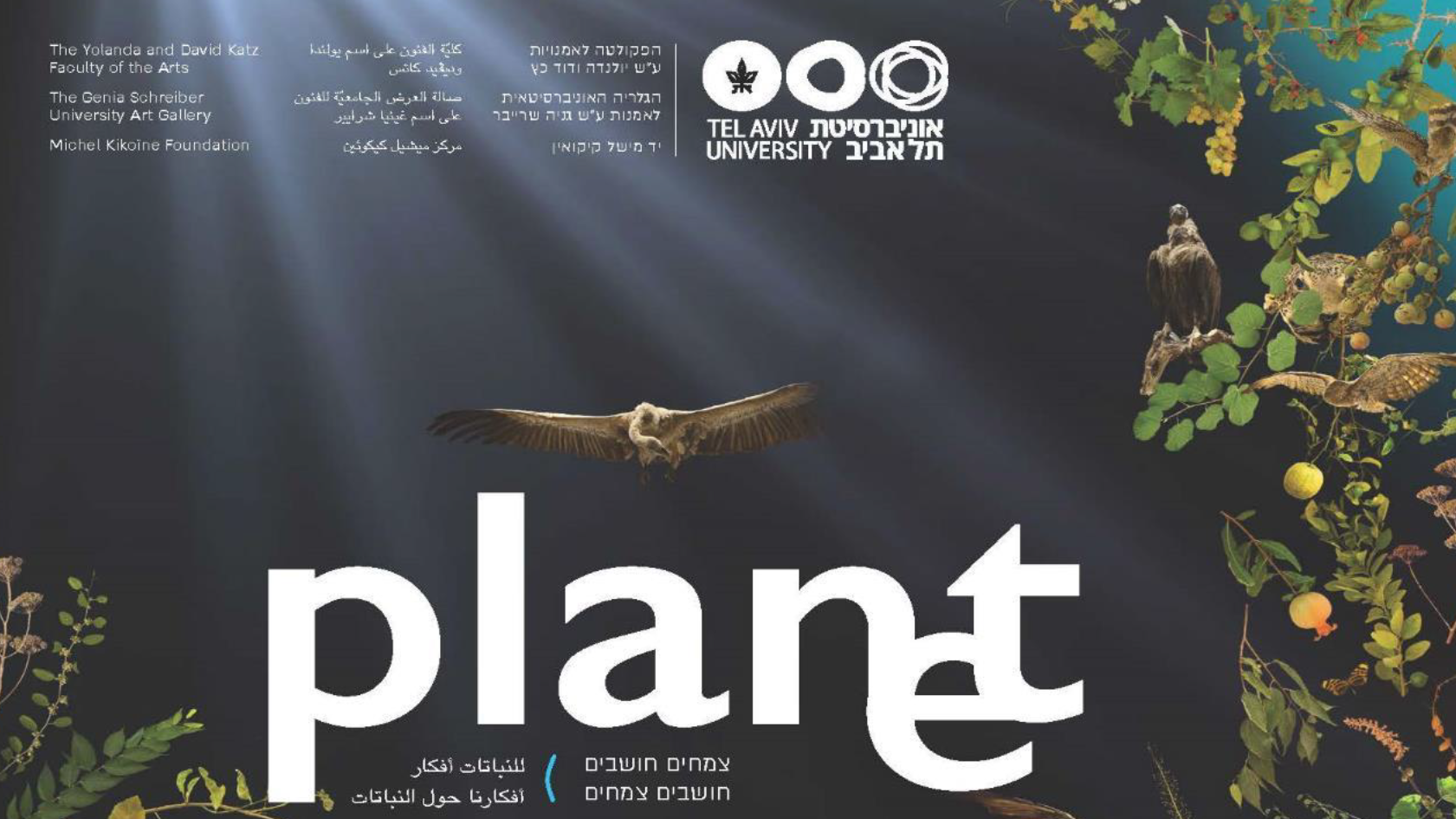 The exhibition "Plan(e)t", curated by Dr. Tamar Mayer and Dr. Sefy Hendler and currently on display at the University Art Gallery, Tel Aviv University, places planets and their environment at the center of combined artistic, scientific and public endeavors. Its subtitle, "Plants Think, Think Plants," marks its underlying logic: Plants are "intelligent" beings, and therefore we must think of them in complex ways. The exhibit promotes the idea that sustainable thinking must include a reevaluation of the hierarchy that places plants on a lower rung than living beings, and humans in particular. It combines the excellence of TAU scientists with leading international and local artists, advocating for a more thoughtful, ecological stance towards the planet we live on.
The Genia Schreiber Art Gallery website
See their presentation for the UMAC Award, 23 August 2021:
---
UMAC AWARD 2021 — SECOND PLACE
Harvard University, USA
Harvard Art Museums
The Pandemic Pivot
After the COVID-19 pandemic forced the temporary closure of the Harvard Art Museums, the Division of Academic and Public Programs (DAPP) team initiated The Pandemic Pivot project. This enabled the museum to rapidly reimagine its teaching and programming for university and public audiences.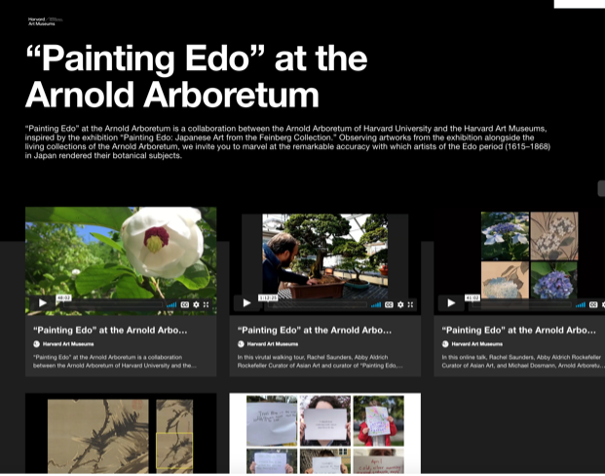 DAPP created and implemented a digital engagement strategy in collaboration with colleagues and students to pivot from in-person to remote teaching and learning. Innovative virtual content was created in line with the university's standards of excellence, and DAPP continues to experiment, implement, and evaluate ways to meaningfully engage the Harvard Art Museums' public and academic audiences.
Remote Teaching Resources
Harvard Art Museums Remote Resources for Teaching (list of remote resources available to instructors) 
LatinX Experience in the Collections
African American History in the Collections
Sample Remote Programs
Sample programs including the Power Dynamics series, Creature Features, Art Talks, and the Painting Edo at the Arnold Arboretum programs are available to the public on our Vimeo channel:
https://vimeo.com/showcase/7568019
https://vimeo.com/channels/1667087
https://vimeo.com/channels/1659879
https://vimeo.com/channels/1557966
Materials Lab Make Art Prompts
https://harvardartmuseums.org/tour/
Student Programs
Student programs are public programs created by Harvard undergraduate student staff members under the supervision of the Division of Academic and Public Programs.
Student Guide Cecilia's Madame Pompadour  makeup tutorial video (shown on Instagram).
Art Breaks
A series of "Art Breaks" was held for physicians and medical staff and researchers at (mostly) Harvard-affiliated hospitals as part of this project, in order to support medical colleagues who were working under adverse conditions during the pandemic. The linked articles gives a sense of the work this series accomplishes.
Harvard Art Museums uses works from its collections to help doctors decompress
See their presentation for the UMAC Award, 25 August 2021:
---