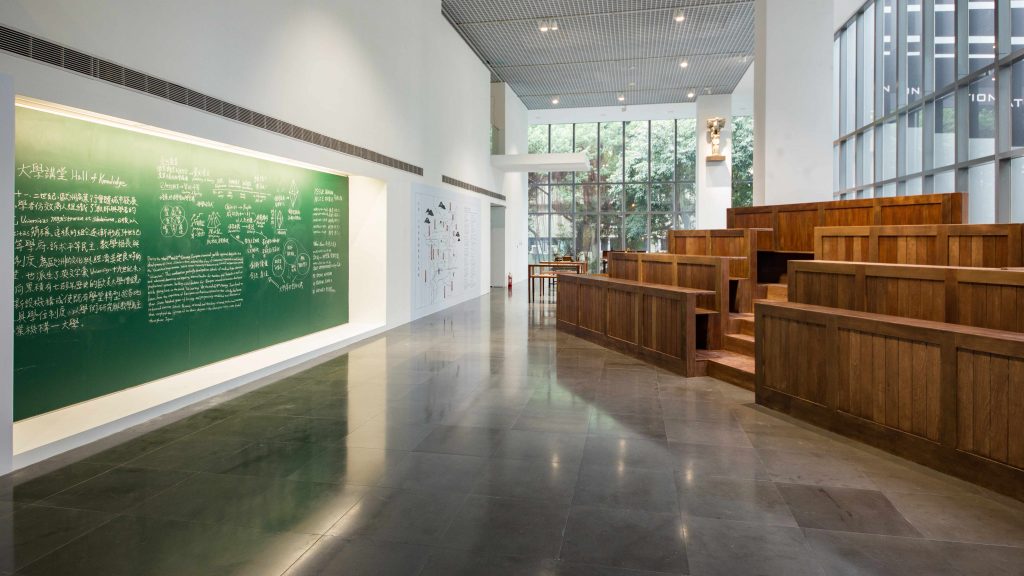 National Taipei University of Education, Taiwan
MoNTUE, THE MUSEUM OF NATIONAL TAIPEI UNIVERSITY OF EDUCATION
MoNTUE is a spectacular art museum founded in August 2011. The acronym of 'MoNTUE' is interpreted as putting together the first letters of Monday and Tuesday. It signifies that week by week a hundred years of history was shaped. The museum fosters to the both essences of heritage and innovation with its one-hundred-year history.
Presently, MoNTUE hosts the exhibition UNIVERSITAS, developed in partnership with the University Museum Association of Kyoto. Adopting three major themes — Hall of Knowledge, Life in Kyoto and Exotic Exploration — the exhibition features more than 200 exhibits unfolding the cultural history of ancient Kyoto as well as its richly diversified development in the fields of academic research and education.
UNIVERSITAS leaflet (in Chinese and English).
MoNTUE in the UMAC World Database.
---
This article is part of the series 'UMAC Collection of the Month'. 
If you want to explore more university museums and collections visit the  UMAC World Database.