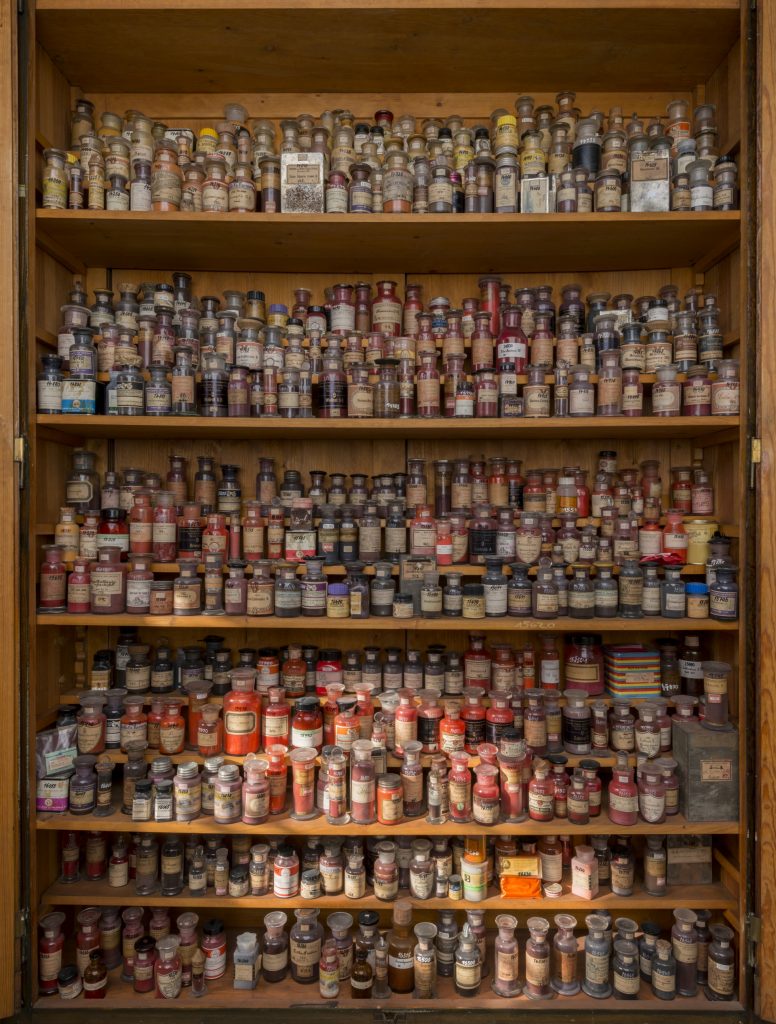 TU Dresden
Collection of Dyes 
One of the most important collections of TU Dresden, this collection houses more than 8,000 natural dyes from plant and animal sources, over 18,000 trade patterns of synthetic dyes from more than 80 producers, classified by their chemical structure, as well as over 2,000 colour sample charts and numerous staining patterns. The oldest colour samples date back to ca. 1830, other colour samples come from the World's Fair of 1851. The original sample of aniline purple is also in the collection, as is the first usable tar dye, which was produced by W. Perkin in 1856.
Collection of Dyes, TU Dresden, Germany, in the UMAC Worldwide Database
---
This article is part of the series 'UMAC Collection of the Month'. 
If you want to explore more university museums and collections visit the  UMAC World Database.