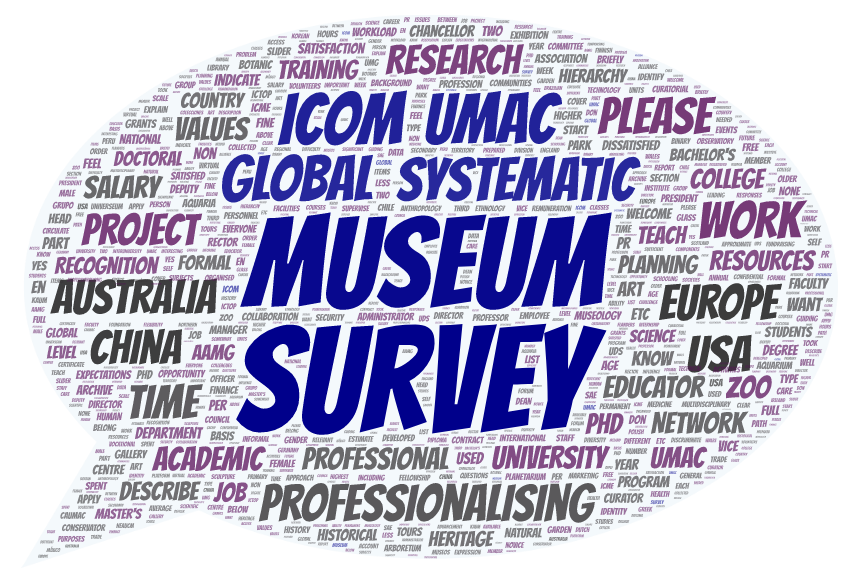 Who works in university museums and collections worldwide? What are the expectations of professionals? How do they divide their time? What is their background training? Do they like their work or would they prefer to work elsewhere?
ICOM-UMAC wants to know the answers to these questions.
If you work — formally or informally, active or retired — in a higher education museum or collection anywhere in the world, we would be grateful if you could spare 10 minutes of your time to answer our Global Systematic Survey. The results will be published in a book in 2022.
The survey is part of the project P-MUS, involving ICOM-UMAC, ICOM-ICTOP, Universeum (Europe) and the AAMG (USA).